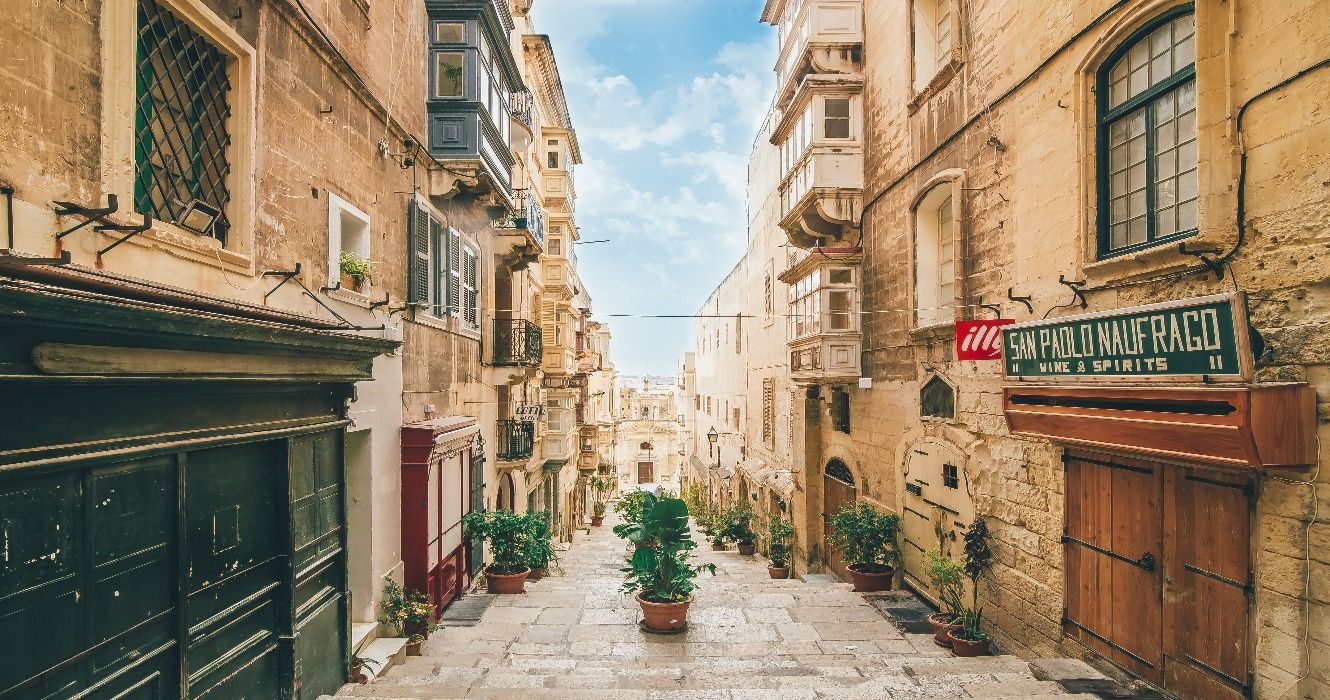 10 Enchanting Destinations to Visit In March
Spring is the ideal time to visit Europe for a magical getaway. From blooming flowers and bustling towns to sunny beaches, there is so much to enjoy about this season of renewal. Where better place than Europe to enjoy this refreshing, energizing time of the year? If this sounds tempting, here are ten fantastic spring destinations across Europe to consider visiting when traveling in March.
10
Lisse, Netherlands
March isn't quite a peak season for seeing the tulips in bloom in the Netherlands (that happens in late April), but it's still a pleasant time of year to visit the beautiful town of Lisse. Southwest of Amsterdam, Lisse has a rural charm that one can't find in the city and is home to expansive fields of tulips that are starting their season in March.
Related: 10 Most Charming Canals in Amsterdam, The Netherlands
9
Ljubljana, Slovenia
Ljubljana is the capital of Slovenia and often gets overlooked in favor of more popular destinations in Western Europe on a backpacking trip across the continent. However, travelers visiting Europe in March will want to flock to Ljubljana before its tourism industry takes off. Temperatures are pleasant (above freezing) in March, and the city isn't crowded with travelers for the summer yet.
8
Faro, Portugal
Faro is a popular getaway spot for many European and UK travelers during the winter months, so March is the ideal time to visit. Since temperatures are warming up in the United Kingdom and other parts of the continent at this time of year, fewer Europeans are visiting Faro in March. Travelers from the United States and Canada should take advantage of available accommodation and potentially lower prices before the summer travel rush sets in.
7
Dublin, Ireland
Spring in Ireland is a gorgeous time; the frigid winds of winter are forgotten, the landscape is rich green, and it's the perfect temperature for sightseeing on the coast. Start a road trip around Ireland this spring with a stop in Dublin during March. Not only is it a beautiful time of year to visit, but this month also sees St. Patrick's Day – an iconic celebration across Ireland. Be sure to grab a Guinness at the pub and celebrate this Irish holiday where it originated.
6
Copenhagen, Denmark
Iceland's new airline, Play, is offering some amazing flight prices from North America to Europe this spring, particularly to Copenhagen. For less than $500 roundtrip, travelers can fly to Denmark via Iceland from the East Coast of North America in March. Grab tickets while the prices are low and experience Scandinavian spring. It might still be chilly (around 5º C) and rainy, but the crowds from Christmas are gone, and the summer influx of visitors has yet to arrive, meaning travelers can get a more local experience.
5
Madrid, Spain
While everyone else is planning a trip to Barcelona for Spring Break (which doesn't quite qualify for the list of the world's crowd-free Spring Break destinations), travelers can take advantage of one of the best times to experience another Spanish city: Madrid, which is home to lots of trendy neighborhoods ideal for a fun vacation. March is one of the most beautiful months to explore Spain's capital of Madrid because the cherry blossoms and almond blossoms are budding. Temperatures are beginning to lose their frigidity, but the crowds have yet to arrive. Take advantage of great deals and explore some of Madrid's highlights, like Plaza Mayor and El Retiro Park, without being surrounded by other tourists.
4
Athens, Greece
Athens is a bustling city in the summer, but in the spring, it's at its best. There are fewer crowds to contend with, temperatures are more bearable, and the entrance fees for many popular tourist attractions are reduced due to the decreased demand. Traveling on a budget to Athens in March is a great option for seeing Europe without breaking the bank. While Athens can become unbearably hot during the summer months (June to August), temperatures in March average around 17º C, which is comfortable for walking around the city and exploring.
3
Valletta, Malta
Located in the Mediterranean, there are plenty of things to do and see in Malta. However, among its best attractions is the country's capital city of Valletta, which is one of the top places to visit in Europe during March. Travelers looking for unique Spring Break getaways with extraordinary experiences will fall in love with the city's scenery, surrounding blue waters, and friendly locals. As one of the most concentrated historic areas on the planet, Valletta offers lots of opportunities to explore museums, historical buildings, or the Barrakka gardens. Doing so before the high season means avoiding crowds and taking advantage of lower prices due to the decreased demand during the off-season.
Related: This Malta Fishing Village Is Among The World's Most Beautiful
2
Palermo, Italy
Season 2 of The White Lotus and its filming locations brought renewed attention to Sicily and Palermo, Italy, in 2022, so it's a great idea to visit this popular destination in the off-season this March. It's certain to be booked to capacity once shoulder season (May) and high season (June to September) roll around. Among the many things Palermo is known for, perhaps the most refreshing in March is that its temperatures are pleasant at this time of the year, reaching 17º C during the day despite it only being spring.
Related: Here's An Essential Guide To The Historic City Of Dubrovnik
1
Dubrovnik, Croatia
Dubrovnik's Old City is a UNESCO World Heritage Site that has enjoyed considerable attention from travelers for years and was only made more popular by its inclusion in the hit TV series, Game of Thrones. While most people plan to travel to Croatia and specifically Dubrovnik from May to September when temperatures are warm enough for going to the beach and swimming on the coast, there are huge benefits to visiting in the off-season. March may not be hot enough for swimming or lounging in beachwear (averaging 15º C during the day), but its weather is pleasant enough for comfortably exploring the historic city and surrounding areas without the dense crowds.