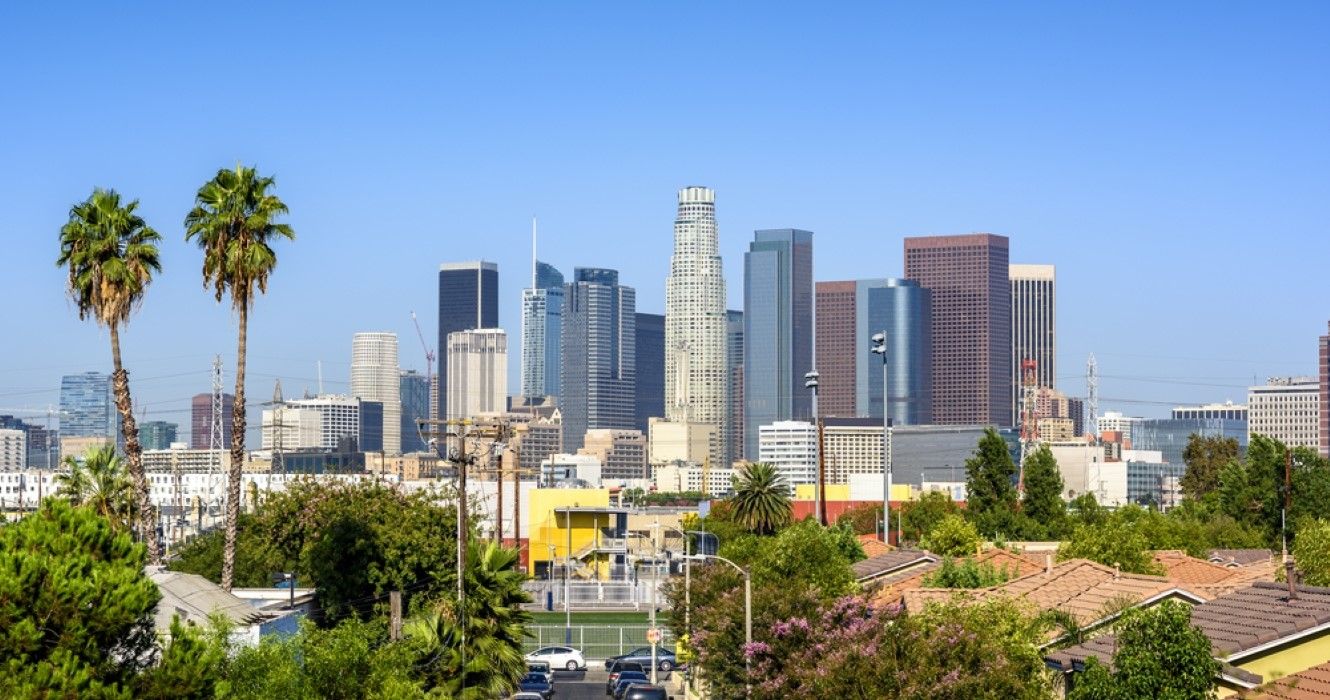 10 Of The Best Cities New Travelers Should Visit In The U.S.
The United States is the ideal vacation spot due to its extensive and diverse attractions. Every kind of new traveler will find a U.S. city that suits them. If they want to tour many different places, they can go on a long road trip, or spend a lot of time in one location, hop from one place to another. There are numerous popular cities to visit in the United States due to the size of the nation. From the great grandeur of the Pacific Northwest to the soul food and traditions of New Orleans, each city has its own unique personality and amenities. Here are 10 of the best cities new travelers should visit in the U.S.
Related: 10 Of The Most Scenic Highways In The U.S. (Perfect For A Road Trip)
10

Visit Astonishing New Orleans

New Orleans likely offers the most distinctive experiences to offer of all the top U.S. tourist destinations. The New Orleans of today has been regarded as a fusion of cultures. Jazz was also created in this magnificent city which is constantly alive with live music of many genres. There are several excellent locations where new travelers can sample New Orleans cuisine. Additionally, it is now not only a popular tourist attraction for foodies but also a location to learn about history.
9

Discover The Splendor Of Seattle

One of the tourists' favorite regions in the nation is the Pacific Northwest, which is a fantastic place for any first-time traveler to visit. There is a ton to see and do in Seattle. Just like any other city, it is enjoyable to explore on foot, and a trip to the touristy but lively Pike Place Market rewards visitors with fresh salmon and the original Starbucks. Moreover, Seattle is home to several museums, including the Experience Music Project Museum. Mount Rainier, the San Juan Islands, and the Olympic Peninsula are excellent day trips, and once new travelers are back in town, there are plenty of delicious dining options.
8

Tour Magnificent Boston

Boston, one of the earliest major cities in America and one of its best now, is where history and modernity meet at the hip. In this area, federal architecture from the 1600s coexists with incredibly contemporary structures designed by Frank Gehry, Walter Gropius, and I.M. Pei. Speaking of architecture, travelers shall not miss the Back Bay row houses, which are frequently featured on Instagram but are genuinely worth a look. Boston also enjoys seafood, from chowder to lobster rolls, so while tourists are there, they shall check out the greatest raw bars and lobster shacks.
7

Wander Through Stunning San Francisco

San Francisco, a stunning city perched above tall hills and bordered by water, is a town that lives by its own rules. At any time of year, travelers have to bring a thick sweater with them and wear it when riding the cable car, visiting Alcatraz Island on a day trip, crossing the Golden Gate Bridge, or amusing themselves with the fat sea lions at Fisherman's Wharf. Newcomers are always surprised by how cold it is in the most walkable city in the States.
6

Travel To Beautiful Chicago

Deep-dish pizza, Frank Lloyd Wright structures, and the Chicago Cubs are just a few of the beautiful things that have made Chicago famous worldwide. It is a big city with a welcoming atmosphere, and Rush Street is an entire street dedicated to drinking and dancing. New travelers can dance there till dawn but shall reserve some energy for the events this city is known for hosting.

Related: 10 Perfect Winter Cities In The U.S. That Are Worth A Road Trip
5

Get Some Tan While In Mesmerizing Miami

In Miami, where Latin sounds and cuisine swirl in an Art Deco dream, things are continuously sizzling. South Beach is the ideal location for daytime tanning on the white beach and nighttime clubbing. New travelers can visit the World Erotic Art Museum and shall not forget to swing by Time Out Market Miami for a truly hot time. Art Basel Miami in December offers imaginative installations, celebrations, and intellectualism for true art enthusiasts.
4

Act Like A Star At Los Angeles

Los Angeles is a destination that the globe desires to visit in real life because of the sand, sun, and movies. Travelers can start their tour at the Hotel Erwin's rooftop in Venice for a panoramic view of the entire city, then travel around L.A. County, taking in everything from the ocean to the mountains. As they travel to Malibu for a surfing session, they shall be prepared for its notorious traffic to slow them down. Next, they can stop at the Getty Museum and then follow in the footsteps of the stars in Hollywood. Tourists can also travel south to Anaheim to control the Millennium Falcon in the Star Wars: Galaxy's Edge universe at Disneyland.
3

Let's Make A Bet At Las Vegas

Las Vegas is the location that every foreign visitor longs to see when they come to America. The glitter, glitz, and jangling slot machines are the city's distinguishing features. There are more light bulbs in one spot than anywhere else, and there are more opportunities to bet than the pocketbook can handle. However, Las Vegas is more than just a collection of desert-based casinos. New travelers can discover who originally created this hedonistic hotspot by heading downtown to the interesting Mob Museum, which is off the renowned Strip. They can also eat at a renowned restaurant run by a Michelin-starred chef, experience supercar racing at 200 mph (321.8 km/h) with Exotics Racing, and fly to Red Rock Canyon for an unforgettable desert adventure.
2

Do Not Skip Washington, D.C.

The capital of the country has many advantages. New travelers can visit well-known sites, including the Washington Monument and the Lincoln Memorial, during the day. Additionally, there is a ton to do in the city on hot or rainy days, thanks to the abundance of Smithsonian museums. Tourists can go to several parks, including Rock Creek Park and the U.S. National Arboretum, when the weather permits. Another peaceful afternoon activity is to take a stroll along the Georgetown waterfront.
1

Explore The Grandeur Of New York City

The Big Apple, which is renowned for its rich cultural scene, has more things to do than most of its American counterparts combined. Whether tourists decide to spend the day exploring the exhibits at The Metropolitan Museum of Art, watching a musical on Broadway, or eating some of the city's renowned pizza, they will have an unforgettable experience. They can also consider taking a walking tour to explore several districts or a food tour to learn about the region's delectable cuisine. Away from the bustling streets and towering towers of the city, they can go to the beautiful Central Park or the creative High Line.