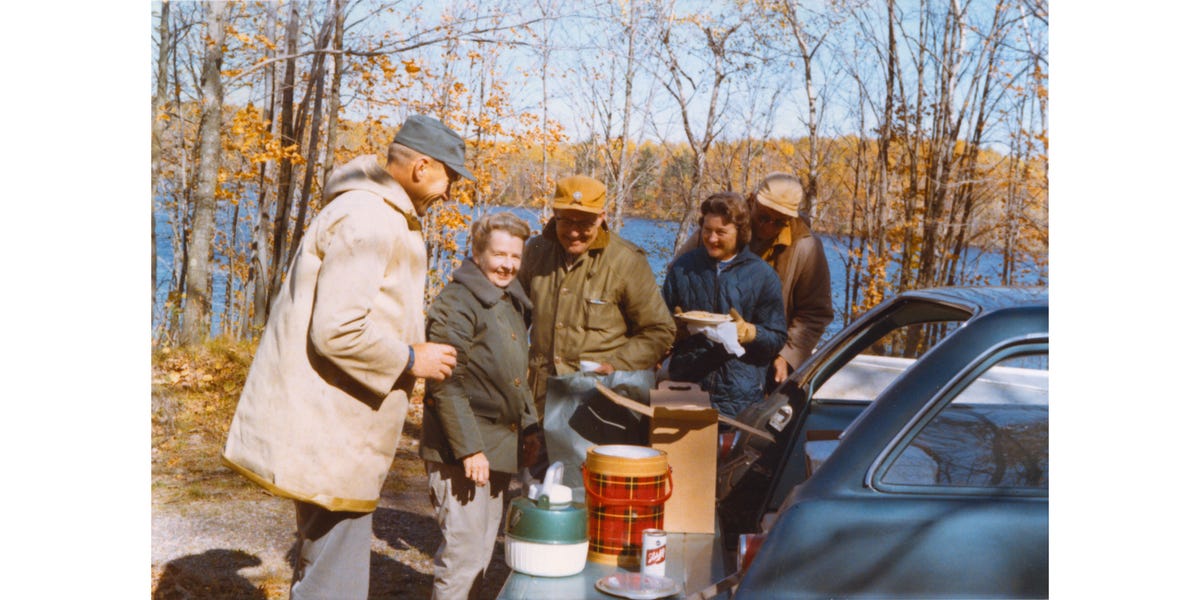 Family Trip
1960s Wisconsin Family Vacation Photos Show True Wagon Life
Since I do so much film photography, I have an office packed with scanners to turn negatives, slides, or prints into stuff we can see on our screens. I have plowed through thousands of my Minnesota family's old photos in search of shots with interesting automotive subject matter, and now several boxes of my wife's Wisconsin family photos have made it into the scanning queue here. Here's a quartet of shots showing uncles and aunts taking the '65 Chevy Bel Air station wagon on a couple of extremely Upper-Midwestern vacation trips in the late 1960s.
A 1965 Chevrolet Impala sedan figured prominently in my personal automotive history, and The General sold way more than a million full-sized Chevrolets during the 1965 model year, so the big '65 Chevy is important both to me and our national vehicular heritage. Total production of the Biscayne, Bel Air, and Impala came to better than 1.25 million cars that year, including 184,400 in wagon form. If you add the other GM cars built on the same platform and sharing major components in 1965 (i.e., the Pontiac Bonneville/Catalina, Oldsmobile 88, and Buick LeSabre/Wildcat), the total shoots past the two million mark. By comparison, Chevrolet's best-selling model last year (the Silverado) managed just under 600,000 total sales. 2020 Impala sales were depressingly low and we will not discuss them here.
The Bel Air was the mid-priced full-sized Chevy for 1965, positioned between the El Cheapo Biscayne and the upscale Impala (the Caprice was an option package for the Impala that year, not a separate model), and the price for a new '65 Bel Air wagon started at $2970 (about $26,000 in 2021 dollars). Of course, that was for the no-frills version with a straight-six engine and three-on-the-tree column-shift manual transmission; I feel certain that my future in-laws in Milwaukee would have opted for at least the 283-cubic-inch V8.
Those first two photos show a grouse-hunting trip in the fall, somewhere in the northern reaches of Wisconsin (though it appears that it was more of a casserole-and-Schlitz party than an actual hunting expedition).
The next two photos depict a canoe trip in the summer, to what I am told is probably Pewaukee Lake. What better vehicle to haul your canoe than a new-ish Bel Air wagon?
The Impala version of this wagon got more taillights and a somewhat nicer interior, but the Bel Air got the job done.
You can just about taste the mosquitoes and blackflies in this photograph, but the Bel Air canoeing trip still looked like fun.
This content is created and maintained by a third party, and imported onto this page to help users provide their email addresses. You may be able to find more information about this and similar content at piano.io