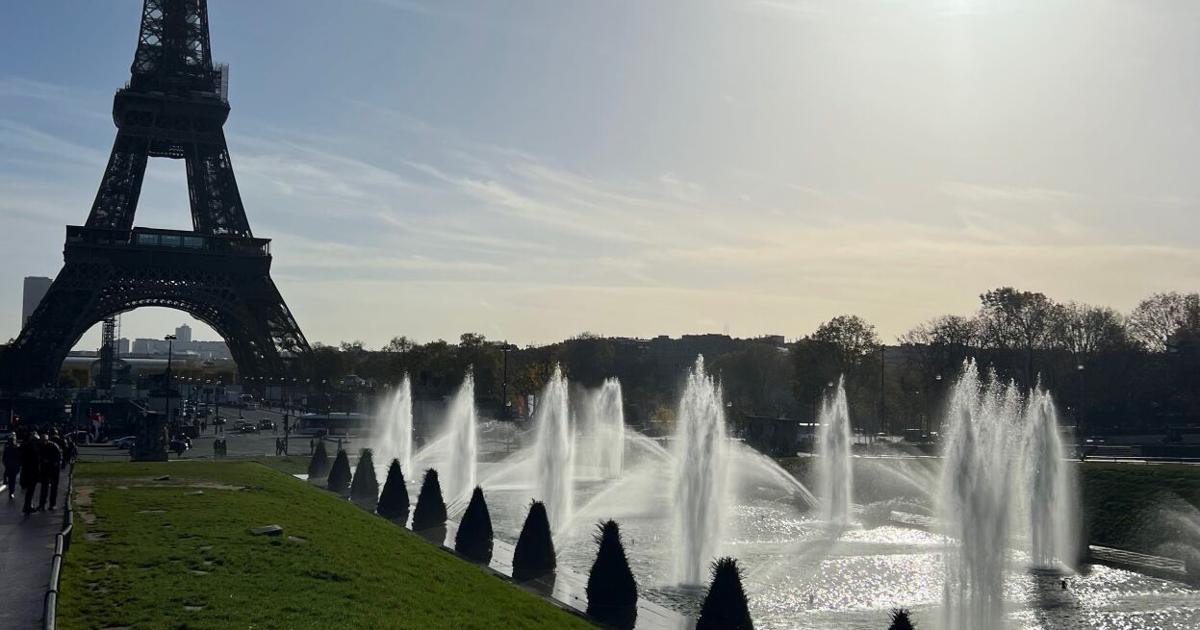 France Brings Tourist Attractions To Life | Opinion
Oh, Paris, France: one of the world's never-sleeping cities, along with New York City. I recently went to Paris during Thanksgiving break, and there has always been a question that I feel should be answered. Which landmark should be visited in Paris? I figured out which three it should be after visiting the city a few times over the years. While many cities in the world have these kinds of landmarks, people should visit these ones in Paris because they represent why the city is popular: the Eiffel Tower because it symbolizes love, the Louvre because it contains some of the world's best paintings and Notre Dame because it is a symbol of peace.
The Eiffel Tower has been around for a couple of centuries now. You can either climb up it or ride the elevator to reach the top of the attraction. When you reach the outside of the Eiffel Tower, couples often kiss or hug, hold hands and sometimes even propose. You're able to see the view of Paris from this attraction, which makes it more romantic for a couple wanting to see this attraction from the inside. The Eiffel Tower even has a souvenir shop and a restaurant inside of it. If a boyfriend wanted to impress his girlfriend, he could give her a bouquet of flowers from the shop. 
The Louvre is also worth checking out because it is a beautiful art museum and it contains some of the world's best paintings. The Mona Lisa, painted by Leonardo da Vinci, is one of the most famous paintings there. They also have Jacques-Louis David's The Coronation of Napoleon; in it, all of the subjects are looking at Napoleon Bonaparte. There's also the Venus de Milo sculpture by Alexandros of Antioch; it is believed to depict Aphrodite, the Greek goddess of love, whose Roman counterpart was Venus. There are so many stunning and amazing paintings and artworks in the Louvre that it would be impossible to list them all in one sitting. This art museum is a great spot for a date. The Louvre is literally one of my favorite landmarks in Paris, and I can see why it can be considered a dating spot. Likewise, if you want another peaceful place to go in Paris, you should visit Notre Dame.
Notre Dame is a symbol of peace, but during the French Revolution, it was seen as a symbol of the power and aggression of the Catholic Church and the French Monarchy. Notre Dame is a beautiful attraction to see up close, and the inside is breathtaking beyond belief. This attraction in Paris was enough to inspire a Disney film out of it called "The Hunchback of Notre Dame" (which was an underrated film, to say the least; the idea of seeing Notre Dame animated amazed me). Seeing Notre Dame burned down on the news several years ago — with some of the best parts destroyed — devastated me because this Paris landmark is so beautiful and breathtaking.
Thus, while any other city in the world can have these kinds of landmarks, people should visit these in Paris because they represent why the city is popular. The Eiffel Tower symbolizes love; the Louvre contains some of the world's best paintings; and Notre Dame is a symbol of peace. New York City has the Statue of Liberty, the Empire State Building and Times Square, but they don't have any of that French beauty, in my eyes. The two of them are marvelous and breathtaking, but I enjoyed Paris more than the other. Though I can visit New York City any time, I find it more difficult to list its landmarks as easily as I can with Paris' landmarks. People should visit Paris, France, when they get the chance, because I have visited it twice now. And, to be honest, doesn't Paris's nickname, the city of love, make sense to you as much as it does to me?